Function
Color : White, Blue, Pink
Timer: 1min, 2min, 5min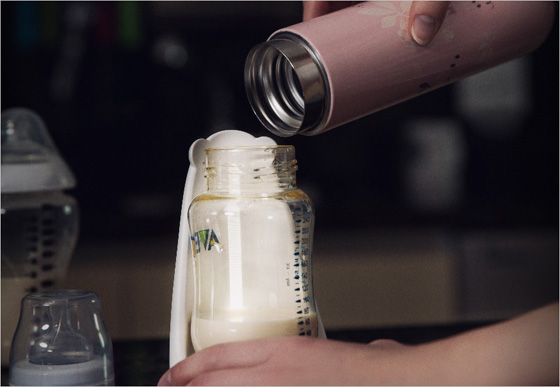 Use a minimum possible light and check the gradation of feeding bottle
Easy to push pad button activates a soft tender light
Timer automatically shuts off to conserve batteries(maximum runs in 1 year).
Automatically turned off after 1,2,5minutes.
Friendly polar bear shape with automatic color changing build a romantic tone.
LED light source, energy conservation and environmental protection.
3 AAA batteries required(maximum runs in 1 year).
Information
Material: ABS + SILICONS + LED
Product Size: 9.3 x 10.6 x 15.5(cm)
Product Weight: 300g(with out batteries)
Origin: Korea
Battery life: 8760 hours
Certificate: KC, FC, CE, SGS